First Aid Courses
There are a number of first aid course providers throughout the country, with courses ranging from workplace to pre-hospital emergency care (PHEC). Some providers specialise in outdoor or wilderness based courses that are specifically designed for those recreating or working outdoors in remote locations.
Click on the links below to view courses and dates.
If you are a first aid course provider and wish to advertise your organisation and courses below, please email accounts@nzoia.org.nz.


Horizons Unlimited
Based in Christchurch, but delivering courses throughout NZ; Horizons Unlimited offer Outdoor Pre Hospital Emergency Care (PHEC) qualifications, which is the New Zealand standard advanced Wilderness First Aid programme for adventure industry professionals. Unlike first aid training, Horizons Unlimited's PHEC course addresses the challenges of responding to medical emergencies in a remote wilderness environment. The Horizons' team of Christchurch training providers combines the skills and experience of training and development consultants, facilitators, and leading outdoor professionals.
NZOIA Members receive 15% discount. Access the discount code here. *Discount only applies at time of booking through their website.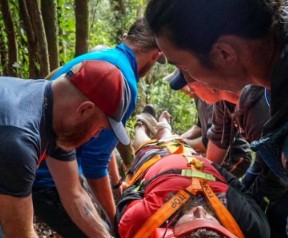 Peak Safety
Let's face it. As Kiwis we love getting into the outdoors. Whether its for work or play, we seem to find a sense of identity through time spent outside breathing in the fresh air. On the odd occasion things go sideways and as awesome as our emergency services are, they can't always respond as fast as we'd like them to.
An Outdoor First Course that keeps learners engaged, hands-on and having the odd laugh will arm participants with the skills and knowledge to manage emergencies for extended periods of time until further help arrives. At Peak we believe First Aid Training does not need to be painful or boring. We are passionate about teaching and have spent the past 20 plus years developing courses that people regularly refer to as "the best I've ever done".
PreHospital Emergency Care has been the gold standard for those working in the NZ outdoors for over 30 years. Peak was part of it's inception and continues to lead PHEC facilitation across the country.
We love delivering this course and get great satisfaction out of watching PHEC learners grow in confidence and competence as they are challenged to solve complex emergencies in outdoor settings.
NZOIA Members receive 10% discount. Access the discount code here.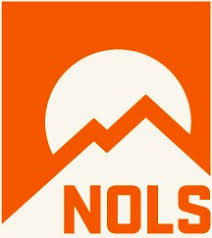 NOLS
NOLS offers internationally recognised Wilderness Medicine courses which are the industry standard for professional guides, trip leaders, search and rescue team members and outdoor recreationists in many parts of the world. If you work or recreate in the outdoors or in other austere environments where access to medical care is delayed or communication is unreliable, NOLS has a course that will meet your needs:
Hybrid Wilderness First Responder:  
The Hybrid WFR combines 3 modules of online learning with 5 days of in-person training. You'll begin by completing work in an online platform that includes readings, videos and quizzes. Each module requires 10 to 15 hours to complete, and you'll need to finish them before the in-person portion begins. The 5-day in-person course will focus on skills and scenarios.
Wilderness First Responder Recertification: 
Review, practice, and stay on top of your skills with NOLS Wilderness Medicine's Wilderness First Responder Recertification Course! This scenario-based approach to recertification provides you the opportunity to test your skills against realistic situations. You'll practice and relearn wilderness medicine protocols, review evacuation and decision making guidelines, and receive the latest updates in wilderness medicine over the course of three days.
Wilderness First Aid: 
Prepare for the unexpected with this engaging, hands-on introduction to wilderness medicine, taught over two or two and a half days. If you like to take short trips relatively close to medical resources, work at wilderness camps, enjoy weekend family outdoor activities, or recreate outdoors, this course is for you. You'll learn the Patient Assessment System, how to provide effective first aid treatments for injuries and illnesses common in the outdoors, and how to make appropriate evacuation decisions.