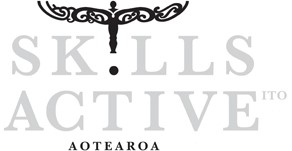 New Zealand Apprenticeship
Have you considered doing a New Zealand Apprenticeship in Outdoor Recreation? Eligible apprentices may be able to access a subsidy of up to $1,000, reimbursing you for professional development costs, such as your NZOIA assessment fees!! Download the flyer here to find out more information.
NZQA Pathways - Get qualified with NZOIA and Skills Active
NZOIA is pleased to announce that under a new agreement with industry training organisation Skills Active, NZOIA Leader and Instructor candidates can now earn a New Zealand National Qualification, concurrently with their NZOIA qualification. 
Check out this flyer for more information and start getting prepared for gaining two quals in one hit!
The fee for a Skills Active qualification is usually $200 + GST, but in honour of this historic partnership with NZOIA, registrations for equivalent recognition will be free of charge until 31 December 2016. Up until 31 December 2016 you can also complete the process retrospectively, if you already hold an eligible, current NZOIA qualification.
Ready to go? - Download the Trainee Agreement package here:
If you are yet to sit an assessment, print off and fill in the below forms, then take along to your assessment for the assessor to sign off. When completed, send them to NZOIA, PO Box 1620, Nelson 7040.
If you already have your NZOIA Qualification, print off the below forms, fill in and complete the extra tasks, and send direct to NZOIA at the address above.
Training Agreement - Download here
In addition to the Training Agreement, you will also need to download the applicable 'Assessment Process Document' form below depending on which qualification/s you wish to cross credit.